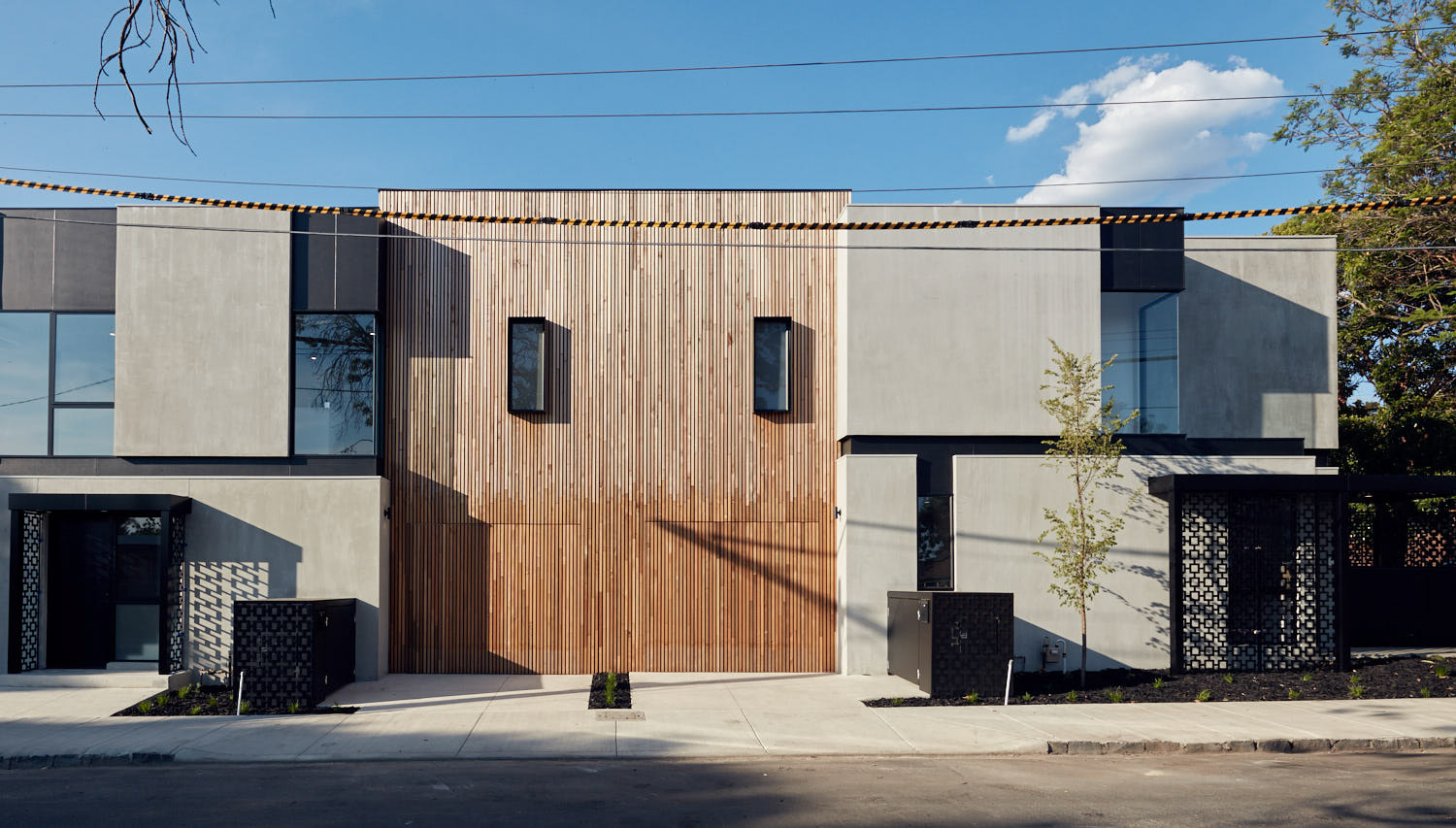 Edith Townhouses, 2017
This Caulfield North development with three street frontages is made up of four townhouses (3x3BR and 1x4BR). The architectural form is inspired by the mid-century apartment buildings and homes for which Caulfield is renowned for. The design has been treated as a single entity to reflect the residential living style of the area and acts as a bridge between the other houses and the multi-unit dwellings in the street.
The project utilises best design practice principles; they incorporate double glazing throughout, cross ventilation and solar boosted hot water. The townhouses each have their private open spaces facing north with all bedrooms on level one maximising natural light and ventilation.
The subtle palette includes concrete render with black highlights to the window surround. A timber recessed volume articulates the façade, which also conceals the garage doors. A patterned screen highlights the entry experience adding a delicacy to the robust material selection, giving this development a distinctive and timeless aesthetic.
Photography - Tom Ross