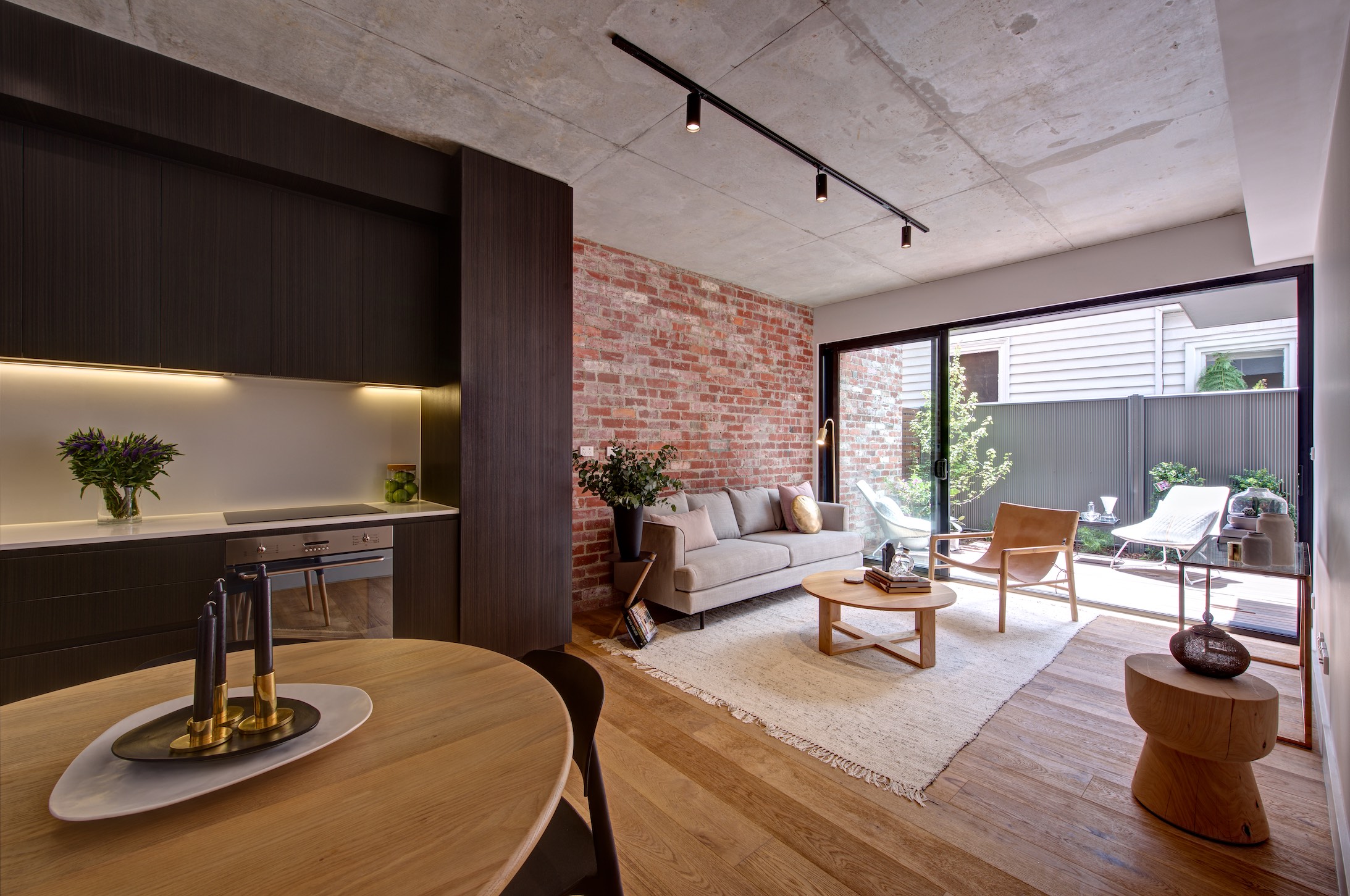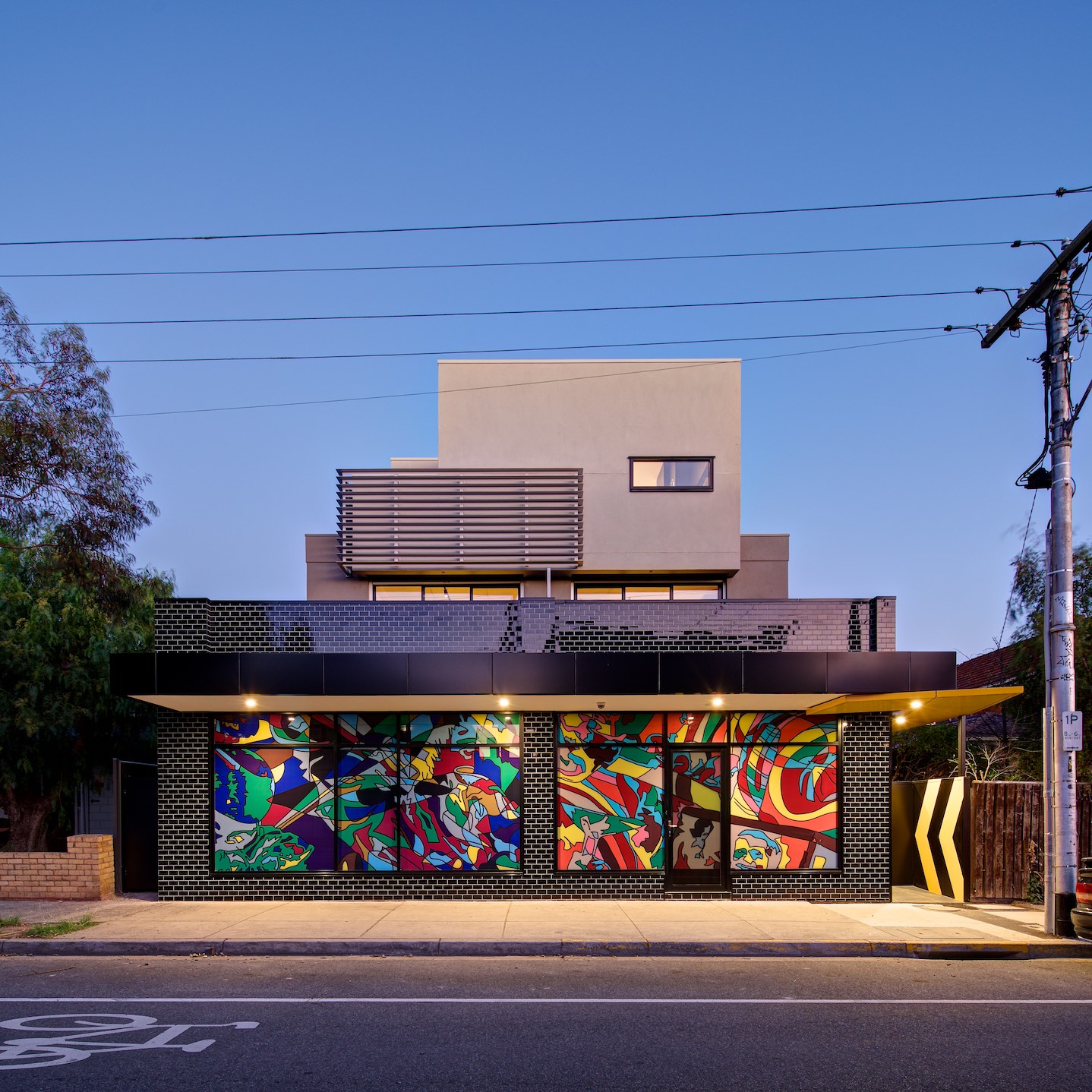 ARTHOUSE, 2015
This contemporary development evolved from two derelict houses with a shopfront facing Chapel Street, St. Kilda. ARTHOUSE retains the shopfronts whilst integrating façade murals by local street artist Tunni Kraus whose inspiration references the milliner and confectioner of it's 1920s origins.
Behind nestle 12 apartments that pioneer a new urban direction, with architecture that is responsive to its location and environment. The three level development sits comfortably in the streetscape. Single level dwellings and two-to-four storey apartments occupy the close proximity.
Forms fold and interlock to create a series of volumes. Materials used are robust and urban. The original redbrick is reused and the exposed concrete soffits within the apartments adds to the simplicity of form. Finely crafted detailing creates an urban oasis in the heart of a pulsing community.
The aim was to create a benchmark development within the Port Phillip area for Environmentally Sustainable Design. The apartments utilise best practice design principles which incorporate natural light and ventilation. 10 of the 12 apartments face north. The 7.6 energy star rating represents many environmental initiatives including solar generation for 85% of electrical needs, double glazing, high thermal performance and rainwater harvesting.
Photography - Jaime Diaz-Berrio